Staff Credits
Producer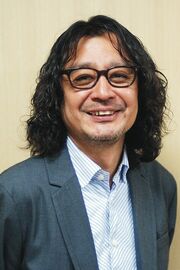 Yoshio Sakamoto is the producer of the Tomodachi series, and is generally considered its creator. He has worked on Tomodachi Collection, Tomodachi Life, and Miitomo. Outside of Japan, Sakamoto is known for his work on the critically acclaimed Metroid series, and also served as director of games such as Balloon Fight for the NES in 1986.
In his early life, Sakamoto was as a pixel artist. After being noticed by Nintendo veteran Gunpei Yokoi, however, he was hired as part of Nintendo's R&D1 division, designing the graphics for the Game & Watch port of Donkey Kong Jr.. After the dissolution of Nintendo R&D in 2003, Sakamoto became general manager of Nintendo's SPD division as part of group #1, before being promoted to deputy manager of the entire subdivision in 2012.
Directors
Noriyuki Sato
Ryutaru Takahashi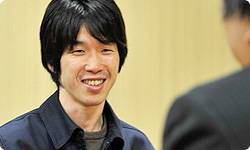 Rytaro Takahashi is an employee at Nintendo, and the director of the Tomodachi series as of Tomodachi Collection. He also worked on Tomodachi Life and Miitomo. Besides the Tomodachi series, Takahashi is mostly known for his work in the WarioWare series of games as its director, and has worked for Nintendo's SPD division during his time at Nintendo. As of 2015, he now works as part of Nintendo's EPD division, following the merging of Nintendo EAD and Nintendo SPD.
Program Director
Programming
Manoru Nigawa
Masonouri Unno
Takoru Unedo
Masaki Wada
Satoshi Komatsu
Hayaru Soma
Go Mimura
Takafumi Masaoka
Design Director
Graphic Design
Mikio Mishima
Fumiko Miyamoto
Nako Okomoto
Sachiko Ikeda
Kyohei Seki
Ryoko Yamazi
Ami Makino
Kosei Kitamura
Io Kurihama
Yasuhiro Takao
Akari Hishinigurma
Arisa Yanagi
Takuto Gochito
Asako Shibata
Naoki Yamata
DAG Inc.
Music
Daisuke Matsuka
Asoka Inu
Sound Effects
Sound Programming
Sound Supervisor
Songs
Voices
Soutaru Fujikawa
Haruna Sato
Ichiaka
Artwork
Manual Editing
Technical Support
Hitoshi Kobayashi
Jin Ikeda
Kazuyoshi Toriyama
Shoichi Nomura
Mii Support
Network Support
North American Localization Management
Nate Bihldorf
Reiko Nimoiya
North American Localization
Rich Comegeys
Owen Cooney
Audrey Drake
Testing and Quality Assurance
NOA Product Testing
NOE Quality Assurance
Special Thanks
Superviser
General Producer
Executive Producer