In Tomodachi Collection, there are six types of songs that Miis are able to perform. They are given as level up gifts but unlike Tomodachi Life, the singing is done in the Mii's room and Miis cannot be into a group. There are six genres ranging from J-POP to enka, rock, idol, ballad and rap.
Songs
Idol - Exciting Days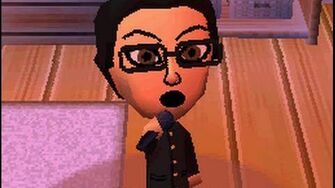 No way am I living a boring life
How good is it
If a girl dosen't have her drama
I really want a dose of excitement
Enka - The Fiftieth

04:48

Tomodachi Collection All Songs

When you're at fifty years old

There's happiness left and right

Well, just don't risk elopement

Please hear me out and be smart
Rap - GOOD RAP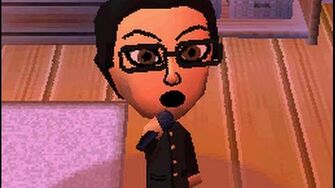 Love and fight. That's all to it
Despiration
C'mon, Good Rock!
Hey, you, check it out!
Life Rocks!
Hip Hop. Everybody Yeah!
Ballad - How the rain gathers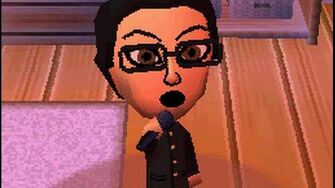 Saying goodbye at that time hurt
Now I've moved on
Everything was foggy but I'm fine now
Oh how the sound of rain is noisy as it gathers
Rock - Desire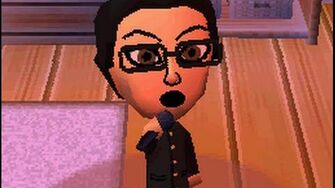 Life starts and ends
Don't live life with doubt, ignorance, and sins
You have the right to forgive or not
Have the desire to ignite your crimson soul
J-POP - Your new sky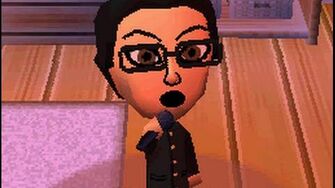 Make sure you have a good time
Lighten up your heart
Also, look at the sky that's nearby
Run into your new future
Ad blocker interference detected!
Wikia is a free-to-use site that makes money from advertising. We have a modified experience for viewers using ad blockers

Wikia is not accessible if you've made further modifications. Remove the custom ad blocker rule(s) and the page will load as expected.